SF10-3DXXYY
Série électrique
Output overload.
Short circuit protection.
High power desity and efficiency.
100%load aging and testing.
Three years of quality assurance.
Application large.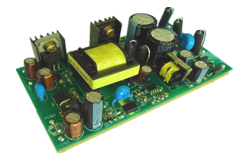 Cliquez sur le numéro de série pour voir plus de modules
Les paramètres de série suivants sont fournis à titre indicatif uniquement. Les paramètres techniques détaillés font l'objet de spécifications techniques.
| | | | | | | | | |
| --- | --- | --- | --- | --- | --- | --- | --- | --- |
| Titre de la série | Puissance(W) | Vin(VAC) | Vout(VDC) | Non de sortie | Isolement (VAC) | Forfait | Dimensions(mm) | PDF |
| SF10-3DXXYY | 10 | 90~465 | 12-24 | 2 | 3000 | Bare board | 108*57*33 | |
| SF15-3SXX | 15 | 165~465 | 5-48 | 1 | 3000 | Bare board | 108*57*33 | |
| SF20-3SXX | 20 | 165~465 | 5-24 | 1 | 3000 | Bare board | 108*57*33 | |
| SF20-3DXXYY | 20 | 165~465 | 5-24 | 2 | 3000 | Bare board | 108*57*33 | |
| SM20-3SXX | 20 | 90~460 | 5-24 | 1 | 3000 | Metal mesh | 129*99*38 | |
| SM30-3SXX | 30 | 90~460 | 5-24 | 1 | 3000 | Metal mesh | 129*99*38 | |
| SM50-3SXX | 50 | 90~460 | 5-24 | 1 | 3000 | Metal mesh | 129*99*38 | |
| Série électrique | | | | | | | | |
les informations pertinentes