DM60-48SXX
DM standard series
Small size DC/DC switching power supply.
Low ripple and noise.
High efficiency and reliability.
Wide input voltage rang.
Добро во EMC.
Used in industrial,office and civil industries.
3 години гаранција за квалитет.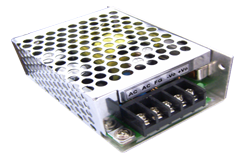 Кликнете на бројот на серијата за да видите повеќе модули
Следниве сериски параметри се само за референца. Деталните технички параметри подлежат на техничките спецификации.
| | | | | | | | | |
| --- | --- | --- | --- | --- | --- | --- | --- | --- |
| Наслов на серијата | Моќност (W) | Vin (VAC) | Vout (VDC) | Број на излез | Изолација (VAC) | Пакет | Димензии (мм) | PDF |
| DM60-48SXX | 60 | 36-75 | 5-24 | 1 | 1000 | Метална мрежа | 86*59*35 | |
| DM60-110SXX | 60 | 65-150 | 5-24 | 1 | 1000 | Метална мрежа | 86*59*35 | |
| Серија DM (60W) | | | | | | | | |