HP10-SXX
HP high reliability series has important applications in heavy industry and power industry. 
  High reliability.                                                                                           
Use in AC or DC.
Energia-kontsumo txikia.
Segurtasun isolamendua.
The anti-surge performance is superior.
3 urteko kalitatea bermatzeko.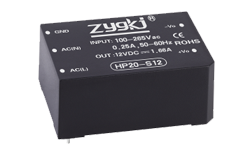 Egin klik serie-zenbakian modulu gehiago ikusteko
Hurrengo serie parametroak erreferentziarako soilik dira. Parametro tekniko zehatzak zehaztapen teknikoen menpe daude.
| | | | | | | | | |
| --- | --- | --- | --- | --- | --- | --- | --- | --- |
| Seriearen Izenburua | Potentzia (W) | Vin (VAC) | Vout (VDC) | Irteera-kopurua | Isolamendua (VAC) | Paketea | Dimentsioa (mm) | PDFa |
| HP10-SXX | 10 | 85~264 | 3.3-24 | 1 | 3000 | Modulua | 48.5*36*20.5 | |
| HP20-SXX | 20 | 85~264 | 3.3-24 | 1 | 3000 | Modulua | 55*45*21 | |
| HP25-SXX | 25 | 85~264 | 3.3-24 | 1 | 3000 | Modulua | 62*45*22.5 | |
| HP30-SXX | 30 | 85~264 | 5-48 | 1 | 3000 | Modulua | 70*48*23.5 | |
| HP40-SXX | 40 | 85~264 | 5-48 | 1 | 3000 | Modulua | 70*48*23.5 | |
| HP50-SXX | 50 | 85~264 | 12-48 | 1 | 3000 | Modulua | 70*48*23.5 | |
| HP seriea (10-50W) | | | | | | | | |