SF10-3DXXYY
Serie eléctrica
Output overload.
Short circuit protection.
High power desity and efficiency.
100%load aging and testing.
Three years of quality assurance.
Aplicación amplia.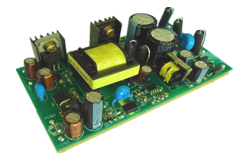 Haga clic en el número de serie para ver más módulos
Los siguientes parámetros de la serie son solo para referencia. Los parámetros técnicos detallados están sujetos a las especificaciones técnicas.
| | | | | | | | | |
| --- | --- | --- | --- | --- | --- | --- | --- | --- |
| Título de la serie | Potencia (W) | Vin (VAC) | V de salida (VCC) | Nº de salida | Aislamiento (VAC) | Paquete | Dimensión (mm) | PDF |
| SF10-3DXXYY | 10 | 90~465 | 12-24 | 2 | 3000 | Tabla rasa | 108*57*33 | |
| SF15-3SXX | 15 | 165~465 | 5-48 | 1 | 3000 | Tabla rasa | 108*57*33 | |
| SF20-3SXX | 20 | 165~465 | 5-24 | 1 | 3000 | Tabla rasa | 108*57*33 | |
| SF20-3DXXYY | 20 | 165~465 | 5-24 | 2 | 3000 | Tabla rasa | 108*57*33 | |
| SM20-3SXX | 20 | 90~460 | 5-24 | 1 | 3000 | Malla metálica | 129*99*38 | |
| SM30-3SXX | 30 | 90~460 | 5-24 | 1 | 3000 | Malla metálica | 129*99*38 | |
| SM50-3SXX | 50 | 90~460 | 5-24 | 1 | 3000 | Malla metálica | 129*99*38 | |
| Serie eléctrica | | | | | | | | |