DM Series(60W)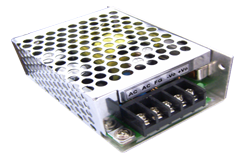 The following series parameters are for reference only. Detailed technical parameters are subjuct to technical specifications.
DM standard series
Small size DC/DC switching power supply.
Low ripple and noise.
High efficiency and reliability.
Wide input voltage rang.
Good at EMC.
Used in industrial,office and civil industries.
3 Years of quality assurance.