HP10-SXX
HP high reliability series has important applications in heavy industry and power industry. 
  High reliability.                                                                                           
Use in AC or DC.
Low power consumption.
Safety isolation.
The anti-surge performance is superior.
3 سنوات ضمان الجودة.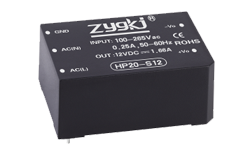 انقر فوق رقم المسلسل لرؤية المزيد من الوحدات
معلمات السلسلة التالية هي للإشارة فقط. المعلمات التقنية التفصيلية تخضع للمواصفات الفنية.
| | | | | | | | | |
| --- | --- | --- | --- | --- | --- | --- | --- | --- |
| عنوان السلسلة | قوة (W) | فين (VAC) | Vout (VDC) | عدد المخرجات | العزلة (VAC) | طَرد | الأبعاد (مم) | بي دي إف |
| HP10-SXX | 10 | 85~264 | 3.3-24 | 1 | 3000 | وحدة | 48.5*36*20.5 | |
| HP20-SXX | 20 | 85~264 | 3.3-24 | 1 | 3000 | وحدة | 55*45*21 | |
| HP25-SXX | 25 | 85~264 | 3.3-24 | 1 | 3000 | وحدة | 62*45*22.5 | |
| HP30-SXX | 30 | 85~264 | 5-48 | 1 | 3000 | وحدة | 70*48*23.5 | |
| HP40-SXX | 40 | 85~264 | 5-48 | 1 | 3000 | وحدة | 70*48*23.5 | |
| HP50-SXX | 50 | 85~264 | 12-48 | 1 | 3000 | وحدة | 70*48*23.5 | |
| سلسلة HP 10-50W) | | | | | | | | |